News
Jodha Desert Rock Park, Mehrangarh Fort, Jodhpur.  Studies from sketch book. April 2019
Exhibition News:
Prithvi Fine Art & Culture, A1/232 Safdurjung Enclave, New Delhi.
'Journey of Light'
An International Exhibition of small works on paper by
Dag Hol, Kanchan Chander, Kate Bowen, Sihanouk-Yuan Yachi, Sangeeta Gupta and Stephanie Arpels
Tuesday 29th January 2019.
Citizen Trees of Delhi – Voice of Artist Kate Bowen Can We Save Trees of Delhi? By Dr. Navina Jafa (follow: @navinajafa )
---
Lopez Design Forum. October 2017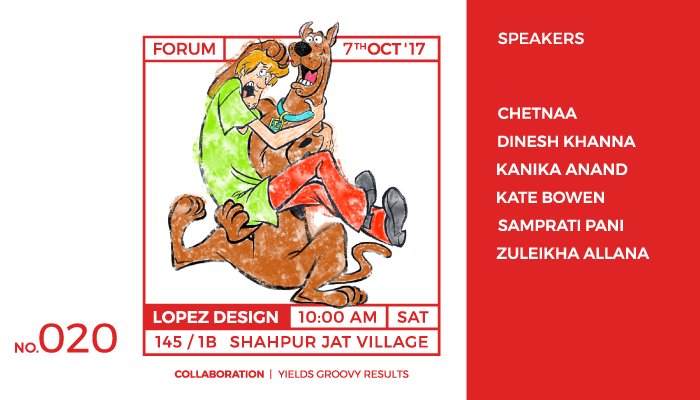 ---
GALLERY 65 Yangon. – "Mangroves – The Forests of the Tides" 25/11/2016
British Artist Kate Bowen, Burmese Artist Htein Lin and Norwegian artist Gunnlaug Bina Kuloy.
The thirdpole.net coverage of the Exhibition Please read:
https://www.thethirdpole.net/2016/12/02/mangroves-the-forests-of-the-tide/
Review in Myanmar Times:
http://www.mmtimes.com/index.php/lifestyle/23885-forests-of-the-tide.html
This coverage of the Exhibiton by Kamayut MEDIA gives a sense of the space in the gallery and the connections between the three artists.
Youtube video of Painting techniques in the mangrove Studio. https://www.youtube.com/watch?v=hgpN0tEgOEU&feature=youtu.be
---
Nawaday Tharlar Gallery "Kate and me meet in Yangon" 15/10/2015  – 22/10/2015
RANGOON — British artist Kate Bowen, who has resided in Rangoon for the past three years, and Burmese artist Ko Ko Naing have joined forces for an exhibition at Nawaday Tharlar Gallery, Yaw Min Gyi Street, Yangon.
The Irrawaddy Steve Tickner:
http://www.irrawaddy.org/multimedia-burma/joint-exhibition-depicts-rangoons-fading-facades.
---
Khin Zaw Latt's Fund raising exhibition Flood appeal. The money raised was used to build a new school and cyclone shelter.
British artist Kate Bowen's donated work will feature in Art for Victims. Myanmar Times
KZL Studio, Golden Hill Road,Yangon.
---
GALLERY 65, Yaw Min Gyi Street, Yangon, Myanmar is pleased to present a new art exhibition:
"THE MEE YA HTA BUILDING" (Former Railway Headquarters Building) featuring UK Artist Kate Bowen.
 The exhibit will feature over 60 paintings of the Artist's works. 
The exhibition is curated by Jose Abad Lorente. See articles and reviews below:
Beyond the Visual 'Beyond the Visual' Exploring the Stillness inside the Burma Railways building, by Douglas Long, The Myanmar Times, Weekend Arts 1 15/03/20"One of Bowen's aims was to evoke something more than just the visual aspects of the structure, an instinct that is perhaps rooted in her appreciation of artists such as Mark Rothko who strive to create particular moods through their meticulous colour choices."  extract from Douglas Long, 'Beyond the Visual.' Myanmar Times.
Faded Glory and Pathos in Rangoon's Former Railway Headquarters By Aung Thet Htwe. Irrawaddy Media
Artist 'feels' the spaces in a treasure of past and future By Theresa Henne Mizzima Business Weekly.
History In Art: Portraying Colonial Building Myanmar International TV Channel
http://burma.irrawaddy.org/entertainment/2015/03/31/73300.html by Naing Swann
http://kamayutmedia.com/trend/event/3363
Sunlight and chasing shadows oil on canvas 86.5 x 61 cm
"Corridors – their cracked wooden floors aching with gaps. The floor acts as a canvas for shadows to play on and the paintings redolent of a slow, quiet melancholy of times past. Bowen's creations powerfully capture this atmosphere. One of her simplest works of a hallway surrendering itself to darkness, captures the building's essence beyond the superficiality of the façade." Extract from Theresa Henne Mizzima Business Weekly.
"The Mee Ya Hta Building"  Democracy Today– 18th March, 2015
---
Kyaukse Elephant Festival Blog :https://www.myanmore.com/yangon/2016/01/kyaukse-elephant-dance-festival/
---
DISCERNIBLE – 2013 GROUP EXHIBITION Bond House Project Space, New Cross, London, SE14 6BL
http://www.theartblog.org/2012/04/a-meticulous-collectible-delight-in-london/
"The stunning graphic compositions from Kate Bowen and Virginia Verran set the tone for a show dominated by themes of structure and geometry." The Art Blog.
Katriona Beales, Katrina Blannin, Kate Bowen, Sasha Bowles, Henry/Bragg, Tom Butler, Louisa Chambers, Jake Clark, Gary Colclough, Ben Coode-Adams, Emma Cousin, Ben Cove, Broughton & Birnie, Gemma Cossey, Graham Crowley, Rosalind Davis, Karl England, Max Gimson, Ted Haddon, Justin Hibbs, Lauri Hopkins, Lee Johnson, Peter Jones, Natasha Kahn, Nick Kaplony, Debbie Lawson, Alan Magee, Marion Michell, Clare Mitten, Kate Murdoch, Michaela Nettell, David Oates, Wieland Payer, Charley Peters, Harry Pye, Shelley Rae, Katrine Roberts, Rachel Russell,Timothy Shepard, Lisa Snook, Annabel Tilley, Virginia Verran, Andy Wicks, Rachel Wilberforce, Robert Worley.
---
Open Studios May 2013, Artists in dialogue
---
Private Members Club, The Strand, London WC2. March 2013
---
The Walkabout Foundation Charity Auction 4th December 2012 Village Underground Shoreditch London
---
Open Studios – 30th November  2012  Bond House, New Cross, London  SE14 6BL.
---
Diffraction – October 2012 Nolias Gallery, 56 Stamford Street, London  SE19LF. www.diffractionnolias.com
Shortlisted Artist Rise Art   http://www.riseart.com/user/kate-bowen-1
---
I will be showing  my Olympic  and Cityscapes at this Fair.
---
Open Studios at ASC Studios,Bond House, London. SE146BL. 10 – 11 August.2012